ELEVATE YOUR GAMING & WORKING EXPERIENCE
Enjoy the ultimate precision in the most passionate games with our RGB Mouse Pad!
LIGHTING
It has 7 different color options and 3 special color modes which will assure RGB lighting for every taste.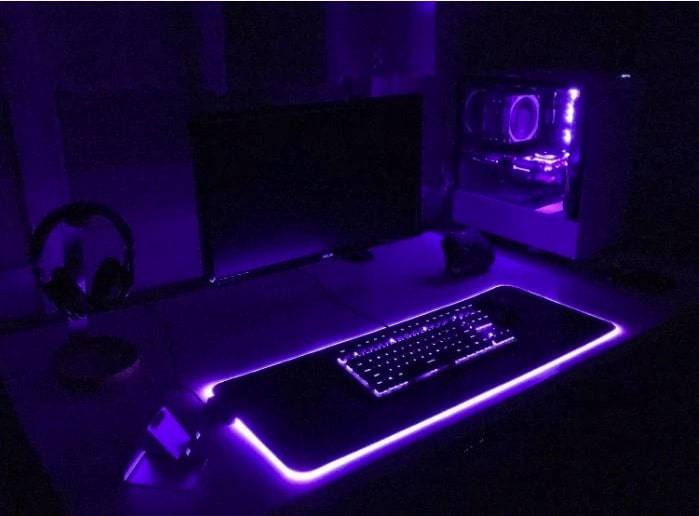 BIGGER SIZE
We offer our mouse pad in larger sizes to ensure that you can move the mouse comfortably without fear of it being moved out.
NON-SLIP RUBBER SOLE
The sole of our mouse pad is covered with a special type of rubber, creating a non-slip grip on any type of surface.
DURABLE & WATERPROOF
Waterproof surface makes it easy to clean, so you can have a peace of mind that your mouse pad will stay unharmed in case of spillage.
EXQUISITE FABRIC
Carefully selected fabric ensures the perfect balance between precision and speed.
JUST PLUG AND PLAY! ENJOY YOUR GAMING EXPERIENCE WITH CONFIDENCE!